My Dad always referred to this day being called "Decoration Day". He always made sure we took flowers to family members' graves. Not all of these had been in the military. I decided to take a look at Decoration Day. Why did my father call it this?
The Civil War ended, on April 9, 1865. Just a few years later, on May 5, 1868, Major General John A. Logan, established Decoration Day. He headed an organization of Union veterans called the Grand Army of the Republic or the GAR. It was time for the nation to heal and show respect to all the fallen on both sides. To honor those that had lost their lives, it was time to decorate the graves. He declared it should be May 30. By the end of May many flowers would be blooming though out our county and be available for Americans to use.
The first Decoration Day observance was held that year, 1868, at Arlington National Cemetery, across the Potomac River from Washington, D.C. The veranda of Arlington mansion was draped for mourning. It was once the home and land of General Robert E. Lee. Many Washington officials, including General and Mrs. Ulysses S. Grant, presided over the ceremonies. After speeches, orphaned children from both soldiers and sailors in the Civil War and members of the GAR made their way through the cemetery, throwing flowers on both Union and Confederate graves. They sang hymns and reciting prayers, as they decorated the graves. I also believe it was a way for our whole county to come together and begin healing. Families had been torn apart with this war. Our country was hurting. Our president had been assassinated, just a few days after the war ended. Due to this war, West Virginia became a state in 1863.
Later Decoration Day expanded to include all Americans, men and women, who died while serving in the armed forces. Today it is known as Memorial Day, a federal holiday celebrated the last Monday in May. It is a time to honor those that gave the ultimate sacrifice. Freedom comes at a cost. We honor and thank, all those that paid that cost for us.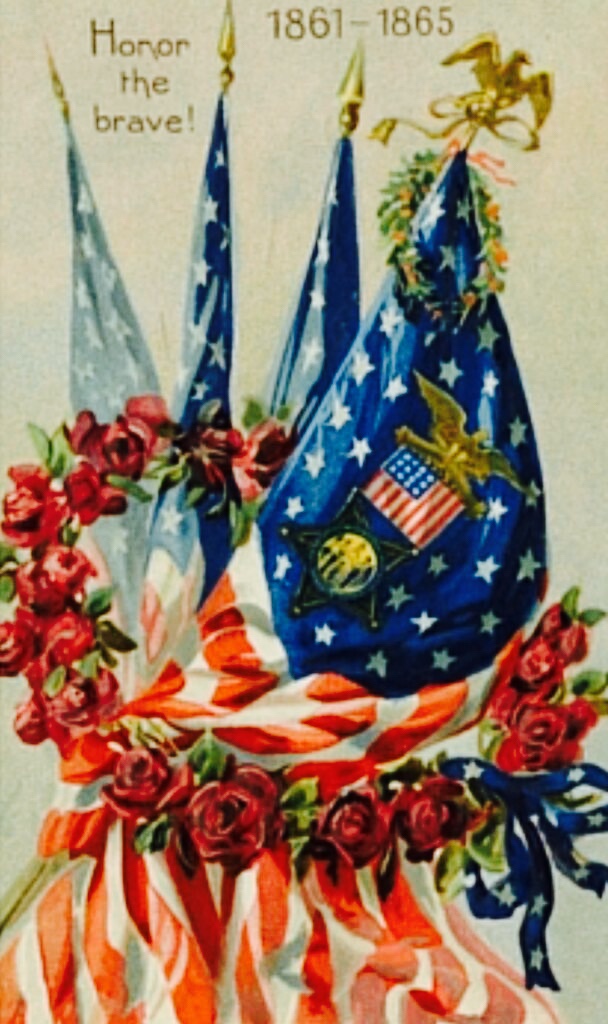 By Becky Kirkpatrick-Oppe